GENETICS, mcb, AND BIOCHEMISTRY ​SOCIETY
Honorary Members:
This page is dedicated to members of the G-Gnomes who even though were not part of our official board, have gone above and beyond to help the society in various ways. We appreciate their support and want to show our gratitude by recognising their contributions in doing their best for students in our society and at our university.
​
​​Roxie Boyd: For coordinating, organizing and publicizing events for the G-Gnomes society
Keziah Brown: For commitment and key involvement in treasurer duties and transactions
Martin Bowmaker: For commitment and supporting the G-Gnomes society
William Bob Rooney: For outreach to Post-Graduate students and continuous support
Charlotte Flynn: For contributing to G-Gnomes ongoing social events
Powered by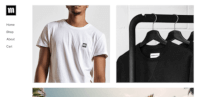 Create your own unique website with customizable templates.